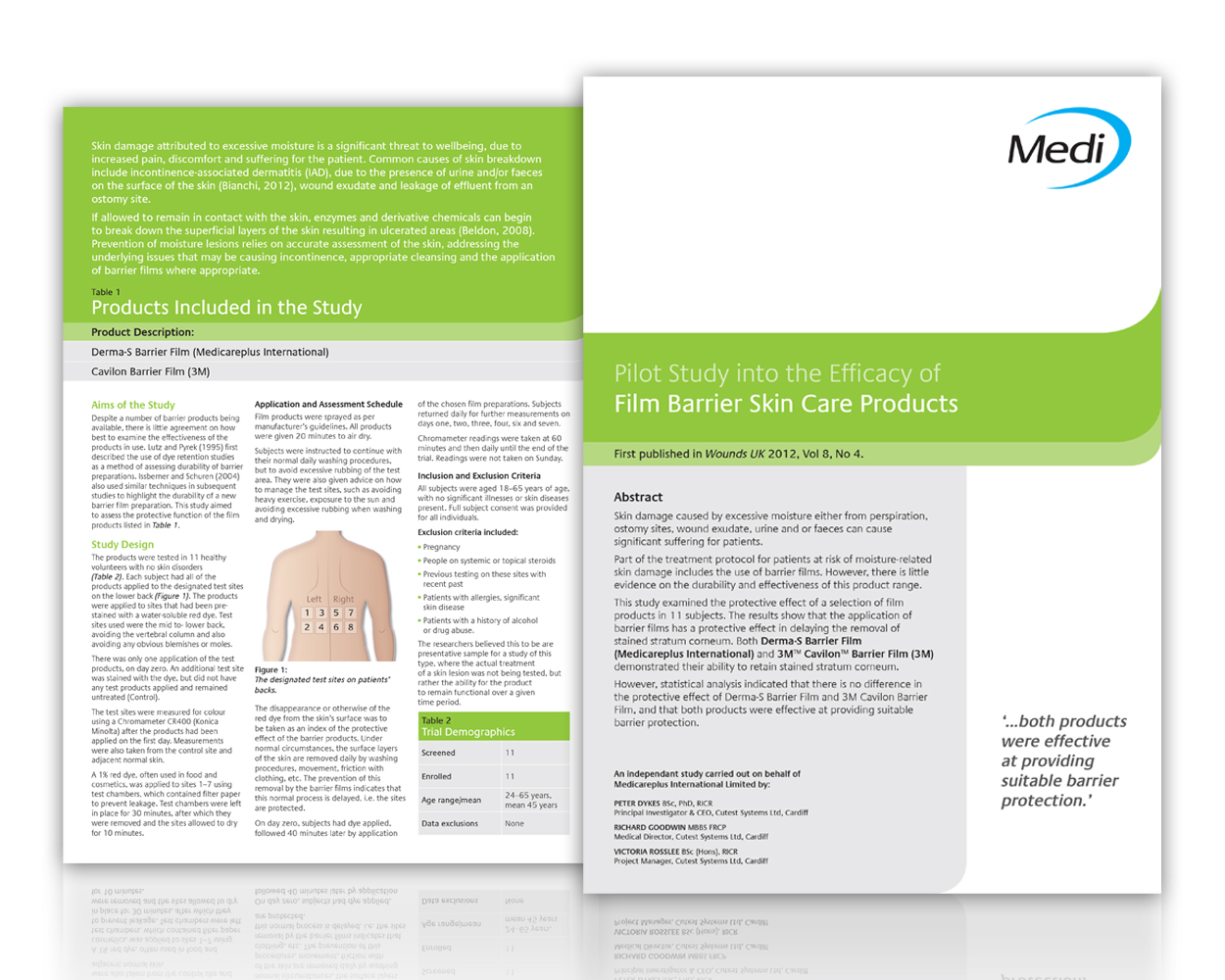 Category: Case Studies
Skin damage caused by excessive moisture and/or from perspiration, ostomy sites, wound exudate, urine and or faeces can cause significant suffering for patients.

Part of the treatment protocol for patients at risk of moisture-related skin damage includes the use of barrier films. However, there is little evidence on the durability and effectiveness of this product range.

This study examined the protective effect of a selection of film products in 11 subjects. The results show that the application of barrier films has a protective effect in delaying the removal of stained stratum corneum. Both Derma-S Barrier Film (Medicareplus International) and 3M™ Cavilon™ Barrier Film (3M) demonstrated their ability to retain stained stratum corneum.
Download:
Barrier Film Pilot Study Wounds UK